Haldeman Subaru is proud to offer Subaru's Added Security program, an exclusive extended service agreement that offers more protection and coverage than any other competitor.
With Subaru's added security, Subaru will cover the replacement and installation of parts that fail to perform as they should, whether it's a result of normal wear and tear, faulty equipment, or consequential damage. Under this program, our expert technicians will use only new or remanufactured Subaru parts that have never been used.  

Covered repairs include low engine compression or excess oil loss due to worn engine components, damage to brake calipers, replacement brake pads, and torn CV boots.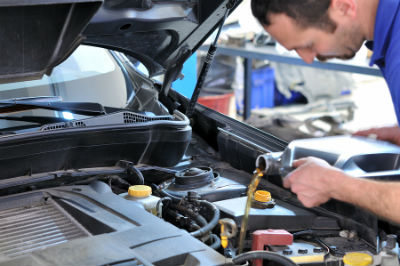 Examining the Benefits of the Added Security Extended Service Program
If you want to drive with absolute confidence and total peace-of-mind, the Added Security Extended Service program is for you. At Haldeman Subaru, this incredible coverage includes the following perks:
The Best Value
Extensive Coverage from basic to high-tech repairs
Limited or no out-of-pocket expenses
Only Genuine Subaru Parts and authorized Subaru technicians
Plans can be included in financing and are owner-transferable, enhancing resale value
Absolute Convenience
Honored at over 600 Subaru dealers throughout the U.S. and Canada
Towing and rental car coverage available
Reimbursement for meals and lodging available
Large dealer network that always ensures assistance is nearby
Exploring Added Security's Different Service Level Platforms
Subaru's Added Security Extended Service Program is available at two levels, the Classic and Gold Plus platforms, each with its own set of exclusive benefits.
Classic
Major parts, including engine, all-wheel drive, and transmission, are fully covered
Towing, and car rental is fully covered
Choice of 8-year, 120,000 mile plan or 10-year, 100,000 mile plan
Coverage of parts such as onboard computers that are often excluded by other service agreements
Gold Plus
Everything offered by classic plan plus a/c, electrical, steering, suspension, brakes and more are fully covered
Owner-transferable coverage, increasing resale value
24/7 emergency roadside assistance
Repairs made using exclusively Genuine Subaru Parts
Deductible options up to $100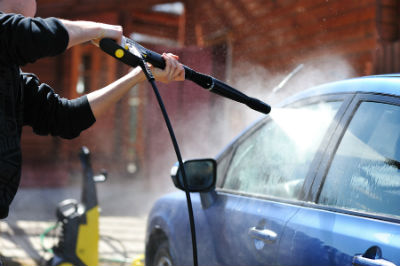 Why Maintain Your Car with Added Security?
Proper and routine vehicle maintenance is essential to the health of your car. Keeping your car in pristine condition through Subaru's Added Security Extended Service program will increase its longevity, ensure your safety, and enhance future resale value.
   
With Subaru's Added Security Extended Service, worrying about costly repairs and tedious maintenance will become a thing of the past. This service program was created exclusively by Subaru, for Subaru drivers, whether your car is new or used. Any vehicle covered under Subaru of America's basic warranty is eligible for Added Security as long as it is not used commercially.
For more information or to ask questions about Subaru's Added Security Extended Service program, contact Haldeman Subaru today.
* Offers subject to change without notice. See dealer for details.