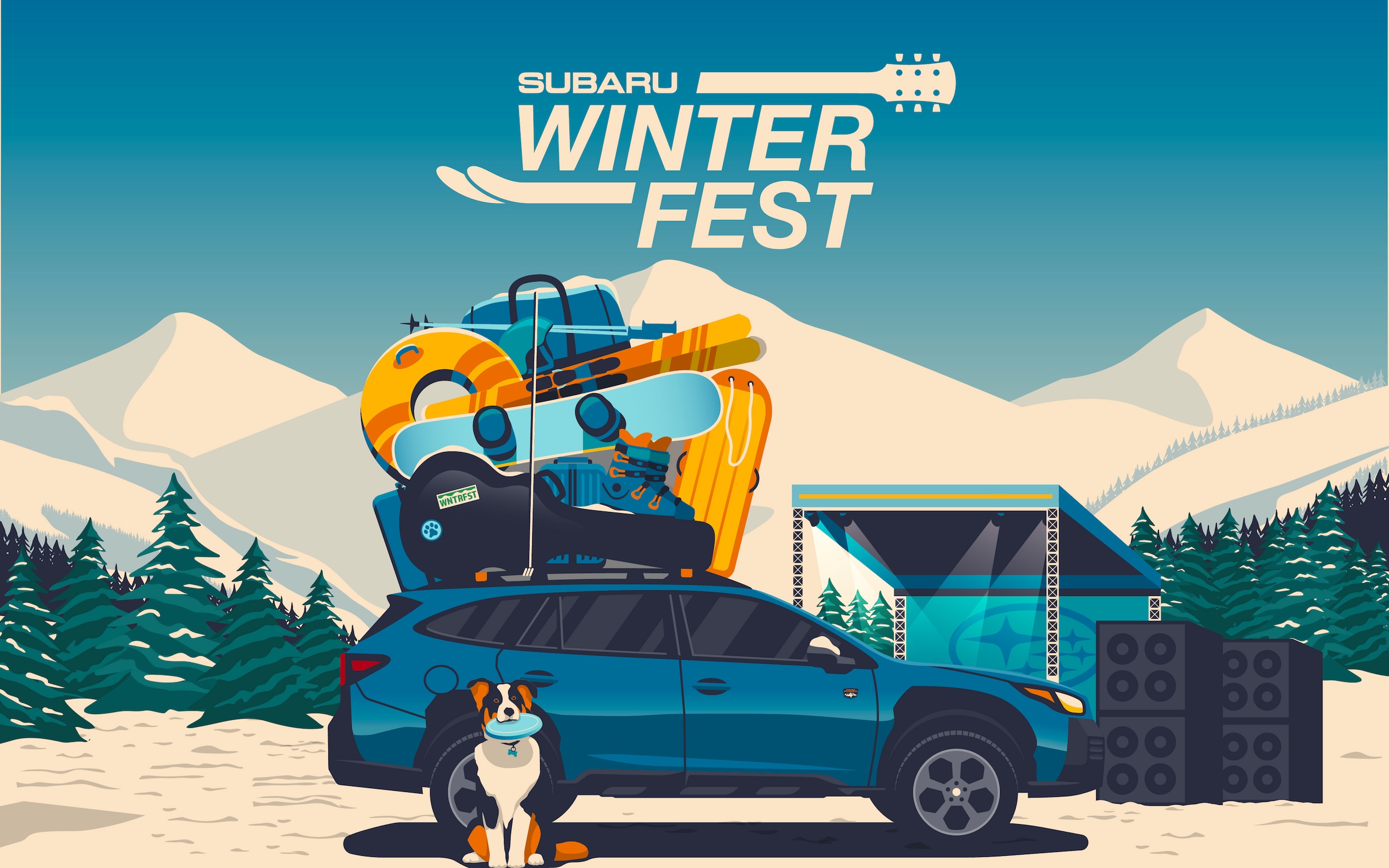 Subaru WinterFest is a music and mountain lifestyle tour held in the top mountain resorts in the country. It hosts skiers, snowboarders, music fans, and all lovers of winter sports and activities. This event, like so many others, experienced cancellations due to the Covid-19 pandemic, but for 2022, Subaru WinterFest is getting ready to return better than ever.
WinterFest 2022 will be hosted at locations including Killington Mountain Resort in Vermont, Boreal Mountain Resort in California, Snowbird Ski Resort in Utah, Sierra-at-Tahoe Resort in California, and more. The event will begin on February 11th and continue on most weekends through to April 16th.
This year's WinterFest has been revamped and reimagined to be even better than years before. It will take place in partnership with POWDR, which is one of the last remaining family-owned adventure lifestyle companies with multiple mountain resort destinations. WinterFest 2022 will include a custom "Wax & Relax" station as well as live music presented by Harman Kardon, mainly from national touring bluegrass, indie and Americana bands including Dawes, Twiddle, Trampled by Turtles, The Ghost of Paul Revere, and more. Harman Kardon will also be hosting remotely located outdoor satellite shows from a new custom pop-up stage, which has been specially built from a 1999 Subaru Sambar. There will also be gear demos from Mammut, Nordica, Dynamic Wax, and more. Alpine Start, Kate's Real Food and other food suppliers will be keeping the events stocked with delicious treats and warm drinks.
Subaru WinterFest is as much about appreciating the great outdoors as it is about music and winter sports, so in conjunction with its many exciting outdoor activities, there will also be demonstrations and learning opportunities for environmentally friendly habits. Klean Kanteen, TerraCycle and Leave No Trace will be on-site during the WinterFest events to help support sustainability practices, and Subaru and the National Ski Patrol will be teaming up to spread information and help raise money for the training of avalanche rescue dogs.
"Heading into the great outdoors for winter adventures has been a source of respite and fun for so many – whether it's skiing, snowboarding or just breathing in the mountain air with some good friends," said Alan Bethke, Senior Vice President of Marketing at Subaru of America, Inc. "Subaru is thrilled to bring WinterFest to ski resorts nationwide and fuel adventures and great memories."